Older adults can be loosely defined as anyone 65 years or older, and are a great demographic to train for the following reason – we can help improve their quality of life.
Ageing affects the body in a variety of ways and as we get older we can experience decreases in:
Muscular strength and power
Bone density
Muscle mass
Cardio output
Balance & stability
Older adults are also at increased risk of disease such as high blood pressure, cardiovascular disease and diabetes.
It is therefore imperative that older adults continue to be active and participate in aerobic exercise and resistance training to assist with improving their:
Muscle and bone strength
Fitness levels
Posture
Flexibility
Core strength and stability
Not only will this improve their physical capabilities, but will also have psychological benefits such as improving confidence, independence, socialisation and motivation.
The following exercises will assist older adults with their quality of life and activities for daily living (ADL).
1. Dumbbell Squat Press
Benefit for daily activities:
Picking up their grandkids from the floor and lifting them above their head
Emptying the dishwasher and putting glasses away in a high cupboard
Getting off the couch with ease (some older adults will need to use their arms to "push" themselves up)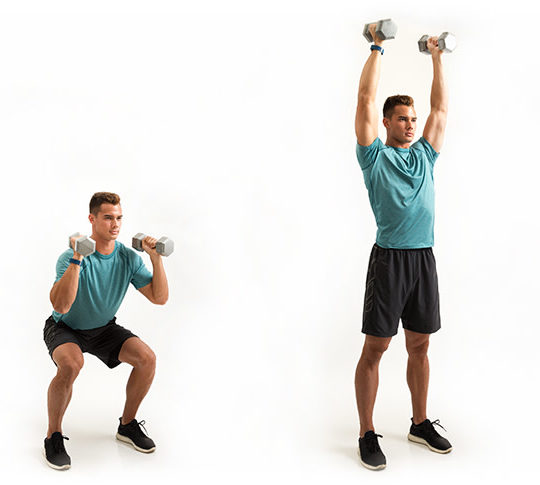 2. Dumbbell Step Ups
Benefit for daily activities:
Climbing stairs
Getting in and out of a car easily
Walking up a hill whilst taking the dog for a walk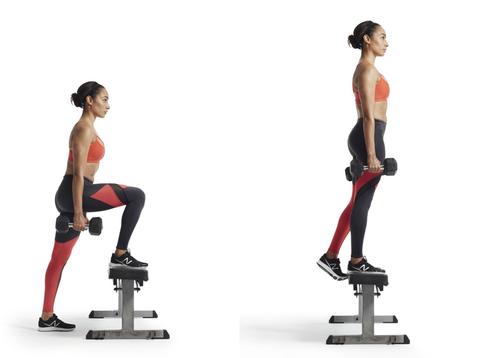 3. Cable Row on a Swiss Ball
Benefit for daily activities:
Pulling an object towards the chest such as picking up and moving a pot full of spaghetti while cooking to drain the water
Balance and stability to reduce risk of falls
4. Kettlebell Farmers Walks
Benefit for daily activities:
Carrying shopping bags from the car to the kitchen
Carrying shopping bags around a shopping centre while continuing to browse/shop
Carrying pot plants while gardening
Also helps with grip strength
5. Medicine Ball Woodchop
Benefit for daily activities:
Any twisting movements while cooking, gardening, playing with grandchildren
Emptying the dishwasher
Assists with balance and stability