Goal setting is an underutilized tool that can make a huge difference when it comes to creating consistency with your actions. For long term changes to health and fitness, clients will need to develop new habits and be consistent with their exercise and nutrition. When goals are well structured and thought out they can improve your client's ability to stick to their program, create consistency and have a great chance of achieving their goals.
To be effective you need to breakdown the long term and short term goals into actionable process goals. This can be done daily and weekly to help you move towards your short and long term goals. Here is an example of this below.
Long Term Goal
Increase my Barbell Back Squat 1RM by 10kg (120kg – 130kg) in 6 months
Short Term Goal
Increase my Barbell Back Squat 1RM by 5kg (120kg – 125kg) in 3 months
Process Goals
Resistance training 4 times per week (2 upper body and 2 lower body sessions)
In bed by 10pm (to allow for 8-9 hours sleep)
Prepare healthy lunches for during the week
Massage once per week
The process goals allow us to focus on the controllable things that will help us reach our goal. We can track our weekly performance according to these process goals.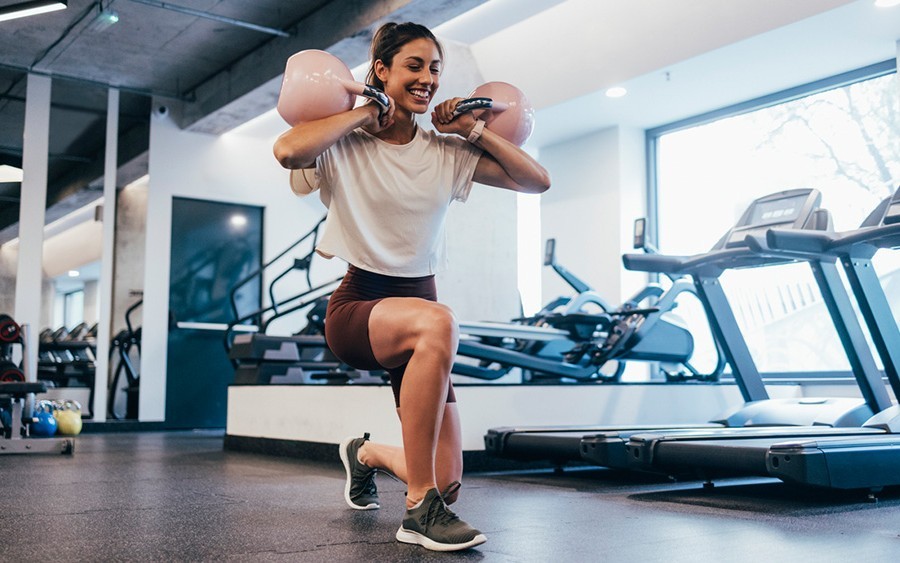 After 3 months of focusing on being consistent with your process goals you can see if you have reached your short term goal (increase squat by 5kg). If you have, that's great, you can continue to focus on the process goals. If you have not reached your short term goal you can look to re-evaluate your process goals – what else can you do to help reach your goal? Could you be more consistent than last time? Should you adjust your program?
This continual process of reviewing your progress, setting new process goals and focusing on the things you can do day to day can be a great way to keep you clients motivated and focused on the things they can control.